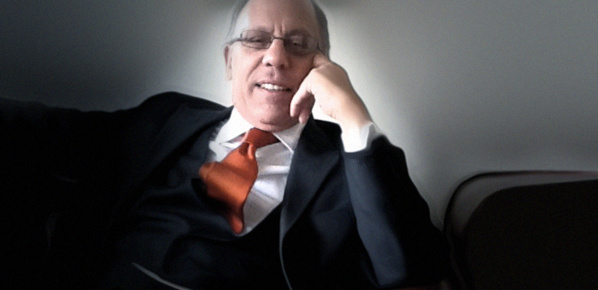 When did you start writing about watches?

I started writing about watches in 2001. I'd been sick for the first six months of that year with some sort of strange, unidentifiable virus. I had a lot of time to read and I thought I could write better than many of the people I read in newspapers and magazines. As my health improved I wrote more and more and sent articles to magazines. Some editors accepted my work and my career as a freelance writer started.

One day that year an editor phoned me and asked, 'Do you know anything about watches?' When you're freelance you say yes to everything so even though I knew nothing about watches I said yes. Then he said to me, 'Great I need a piece about one thousand words long covering three brands any ideas which brands you would like to cover?' In my ignorance I wasn't ready for that question. I didn't even know the names of three brands. I muttered something like 'Just give me a minute to think' while I tried to come up with three brands. My father had left me a Vacheron Constantin watch from the 1940s so the first brand I mentioned was Vacheron Constantin. I'd been reading a magazine when the editor called and there on the back cover was an ad for Patek Philippe, which instantly became the second brand. A friend had recently bragged to me about buying a Franck Muller. I asked him what is a Franck Muller? He told me Franck Muller is a famous watch brand. Franck Muller became the third brand I suggested to the editor.

As I researched the article the watch bug bit me. I saw that watches mix history, art, engineering and science all things I find interesting. I have written about watches ever since.
What kind of timepiece makes you vibrate?

I love pocket watches and often wear one. I know there is no going back, wristwatches are the watch of choice for most people but I enjoy the feel of pocket watches and the ceremony of withdrawing one from my pocket to see the time. I think that act shows a huge amount of respect for the work of the watchmaker. With wristwatches I am attracted to those that acknowledge the history of watchmaking but try to push the story further along to the next chapter.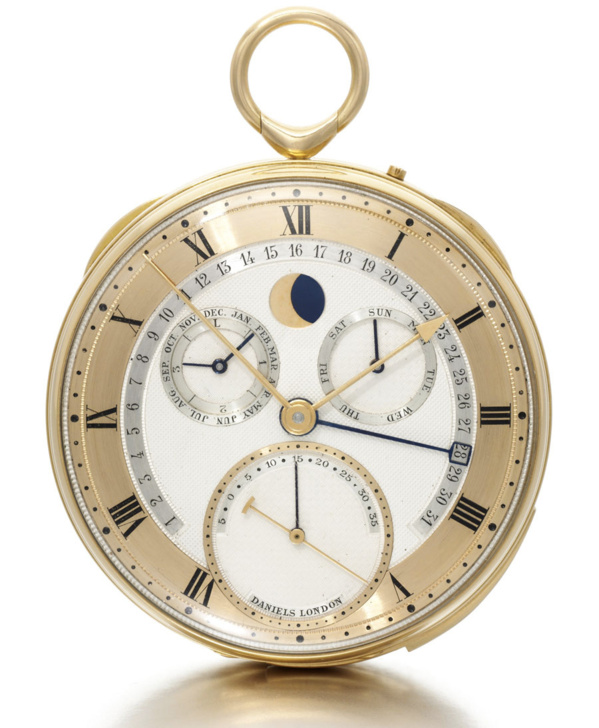 yellow gold one minute tourbillon with George Daniels slim co-axial escapement.
What are your five favorite pieces produced this year?

I first encountered the work of Fabien Lamarche, the man behind Julien Coudray 1518, late last year so I hope I can mention him in answer to your question. Fabien's work is extraordinary. His watches are simple and elegant with everything in perfect proportion. He designs his movements so that a small spring is held in place by a screw of just the right size. His dials are pocket watch dials perfectly rendered in wristwatch size. I cannot wait to see what he will do next.

This year Vacheron Constantin produced a beautiful watch with a grey dial, the Patrimony Traditionnelle Small Seconds. The hands on this watch appear to be traditional dauphine hands in platinum but it was necessary to shape the hands in a slightly different way so that they show up against the grey dial. I like little details like that and as I said this is a beautiful watch.

From the really big brands the most exciting watch I've seen this year is the Omega Speedmaster in black ceramic, The Dark Side of The Moon. Sometimes I don't know why but a watch has the perfect combination of shape, color and function. We see a lot of ceramic watches these days but this one has a gem-like quality that is rare. There is a black gemstone called jet that is sometimes used in jewelry. When I looked at The Dark Side Of The Moon that is what I thought of, instantly. The shape of the case is different from a Speedmaster with a stainless steel case. So many ceramic cases are the same shape as stainless steel cases. I don't see the point of that. You have this wonderful new material so do something different with it. Also, I like the fact that the dial is not crowded even though it's a chronograph with two subdials. And, I appreciate the reference to the Pink Floyd album.

I often like watches that make references to the wider cultural milieu. This year a watch from the Russian watchmaker Konstantin Chaykin particularly struck me, The Cinema Watch. Konstantine has managed to fit into the confines of a mechanical watch, with his own movement, a piece of cinematic history. In 1870s Eadweard Muybridge settled a bet by proving that a horse lifts all four of its feet off the ground when running. To do this he devised a row of cameras with the shutters triggered by strings set off by the horse's motion. The result was a series of stills taken at split second intervals. Muybridge transferred the stills to a machine called a zoopraxiscope so that they could be viewed in a sequence. It was very clear the all four of the horse's hoofs were off the ground. People always say that this was an important moment in the history of cinema and it was but it also was an important moment in the history of technology. It is an example of technology changing our perception of reality. Clocks and watches did the same thing. They changed our perception of time.

I also like the look and feel of the watch. It is handsome like an old camera and it makes a noise as well.

About my fifth watch I cannot say much because a press embargo is still in place. What I can say is that it is the new watch from Vianney Halter. This watch proves, as do Vianney's earlier watches, that when the history of watchmaking in the late 20th and early 21st century is written it will be impossible to ignore Vianney's contribution.

1. Julien Coudray timepiece - 2. Vacheron Constantin Patrimony Traditionnelle Small Seconds - 3. Omega Dark Side of The Moon - 4 Konstantin Chaykin Cinema Watch - 5. Vianney Halter
What was your experience as regard your last book about the genius watchmaker George Daniels?

The Daniels book presented me with a challenge. I had never written a book about one person before and the fact that George was a genius made the challenge that much greater. How do you write a book about a genius? I had no idea so I started hunting around for a template. I read books about Churchill because George had a lot in common with Churchill. They were both stubborn, British and would never give up but Churchill wasn't right. He was an aristocrat from birth unlike George. I started reading about Shakespeare because I thought maybe a great artist would provide a template. Shakespeare wasn't right either. As an art, literature is too different from watchmaking.

One day during my hunt I was out for a walk and I visited a second-hand bookshop, which is something I do often. In the shop I picked up a book about Einstein and started leafing through the pages and reading. I was astonished. Einstein's description of seeing a compass for the first time was very much like George's description of seeing a clock movement for the first time. That was it. I had my template. I started reading books about Einstein and that helped me to understand how to write about George.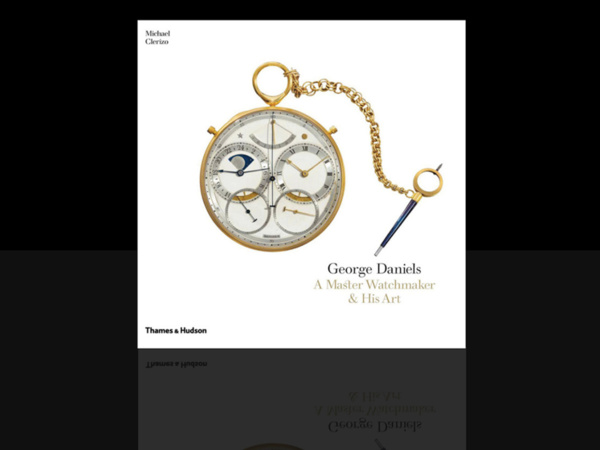 George Daniels: A Master Watchmaker and His Art by Michael Clerizo
What do you appreciate the most in life?
Spending time with Sandra, my wife, spending time with my family and friends and spending time writing. I also like visiting cities. I am very much a city person. I am not a country person.
What do you appreciate the most in your relations with others, what do appreciate the most in a relationship with someone?
A sense of humor, I love to laugh and I most enjoy being with people who make me laugh. I also enjoy being with people who introduce me to new ideas, people who make me think.
What do you hate most in this world?
This is easy, stupidity. Ignorance is a lack of knowledge and we are all ignorant. Stupidity is hostility to knowledge. We are all guilty of being stupid at times. I hate stupidity in others and myself.
ORDER THE BOOK ONLINE
INTERVIEW EN FRANCAIS