SWISS FINE WATCHES BEST SELLER NOW AVAILABLE IN ENGLISH
. Best Swiss watches brands:
ROLEX
, Audemars Piguet, Bell & Ross,
BREITLING
, Cartier, Chanel, Hublot, Longines, Omega, Panerai, IWC,
PATEK PHILIPPE
... are now being compared original/replica, in a 304 pages book. A Must-Have for all fine watches enthusiasts...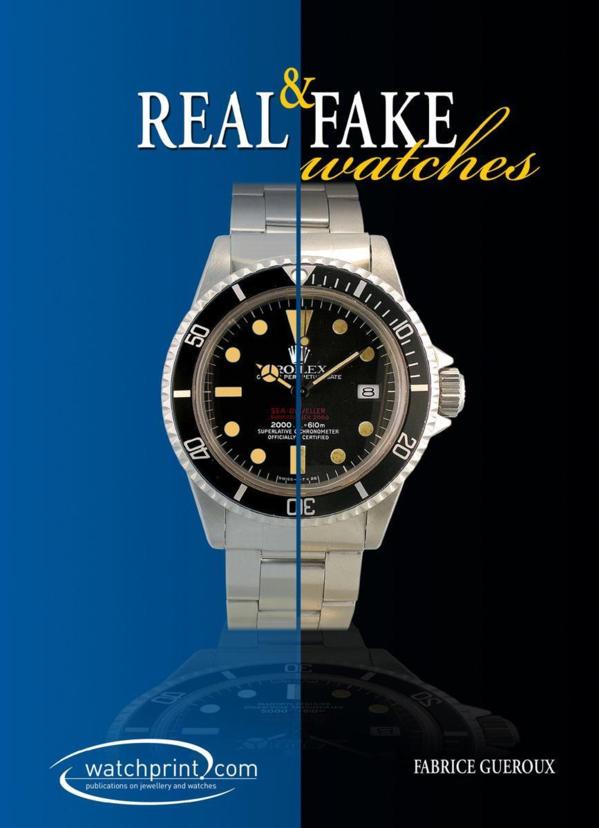 REAL & FAKE WATCHES
By Fabrice Guéroux
Editor: Watchprint
I. BOOK RELEASE
Real and fake Watches - By Fabrice Guéroux
How can you tell a fake watch from a real one? Where are fakes made? What grades of quality can one find among so-called "replicas"? How can one buy a watch on the internet? How can one avoid fraudulent copies? These are just some of the questions to which any wristwatch enthusiast needs to find answers in an era when counterfeiting luxury products has become an industry in its own right.
A book designed to specify current market values, but the author nonetheless does provide a reminder of the price of new models in cases where the watch is still in production. To our knowledge, no other work of this type has been published to date, doubtless due to the explosive nature of this fascinating topic. A MUST-HAVE.
Excerpt from the contents:
Introduction to counterfeits
Counterfeits, an expanding market
Contemporary watches: the core market
Collector's watches: dangerous territory
The varying quality of counterfeits
Other types of counterfeits
Comparisons between original watches and counterfeits: Rolex, Audemars Piguet, Bell & Ross, Breguet, Breitling, Cartier, Chanel, Chopard, Franck Muller, Graham, Hublot, Longines, Omega, Panerai, IWC, Patek Philippe and Zenith.
Counterfeits today and the future of "fakes"
304 pages, 15 x 21 cm, more than 500 colour photos, hardcover.
Retail price: 35 US$
EAN: 978-2-9700656-3-0, Publisher: Watchprint.com, La Croix, Switzerland
Available in English, French or German
Fabrice Guéroux and counterfeit business

Fabrice Guéroux, specialist in high-watches/jewelry and more specifically counsel/expert in fake watches business, is the author of the Swiss watches best-seller "Real and Fake Watches", which has been released at the opening of Baselworld Fair, the most important global high-watches fair (Basel Switzerland). His job in the European countries has been a huge part of the fight against counterfeit industry over the last 10 years, both through the Medias with several communication campaigns and with the authorities in France and Switzerland, organizing and animating workshops for luxury business high schools Master Classes and customs authorities to name a few.

The above undertaken actions are a significant accomplishment against such growing scourge, moreover when we consider the threat which Internet represents for the industry. Such problem does not apply only to high-watches industry but in any case stands as a real problem for the global economy, both from the customer's and brands' viewpoint. For the customer, it is true that the vertical growth of the watch industry and the global craze for watches, which has hardly died during the last 10 years and it won't be the case for the coming years, opened the door to many rip off, Internet being the utmost hub of such underground market. The rip-off reports and claims against counterfeit sales to customers thinking they were buying genuine products over the World Wide Web reached, this ending year, an historic high and assessing the quantum of pecuniary awards due to such problem is today impossible, but the sales amount for fake products and piracy has been estimated US$350 billion for the year 2011 only by the authorities.

Such problem becomes important enough to be told about - the book "Real & fake Watches" is a protection tool and available "know-how" for any watch enthusiast willing to avoid the many rip-off of the Internet and thus, become able to cease the opportunity to buy a genuine Swiss Made luxury watch in any place or from any seller whatsoever.
INTERVIEW FABRICE GUEROUX


Why be specialized in such a niche market?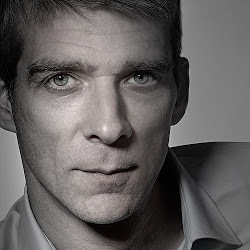 Fabrice Guéroux: For as long as I can remember, I have always been a passionate of art and fine watchmaking. And both activities, I believe, move in the same direction, which is to say "feed the interested person's desire for aesthetics". Throughout the ages, man has been looking for objects capable of delightful sensations and making their "dreams" something possible. And more than ever we have been able to observed, for the last 15 years, such a demand through the many fine watches brands available. Where before a $1.000 timepiece was quite an achievement for a common person, a $10.000 is now a "must-have" for many. Fine-watchmaking is a European patrimony, most of the products coming from Switzerland, and such patrimony must remain pure and above all avoid any contact with a virus such as counterfeiting. Counterfeit business, in a criminal step toward the opportunity to "produce" easy money, is more than ever able to destroy the image of any existing and prosper brand, very fast unfortunately. Counterfeiting has always existed and will probably exist for a very long time, but today, it is achieving unexpected growth due to the myriad of opportunities available through the Web. Alarm bell must be raised.

However, this is today almost as easy to get a counterfeit as buying the original watch from an authorized dealer?

Fabrice Guéroux: From the customer viewpoint, probably. This is true that it is rather easy, if the client is not caught by the customs authorities, to come back home from a foreign country with one or two fake watches. But let's consider the previously mentioned amount which is $350 billion gross income for counterfeited products and piracy per year. Such amount cannot be reached just by selling fake products in Moroccan, Italian or Taiwanese flea markets, to name few places where fake products are popular. A distribution network is a prerequisite to such huge revenue. And we are not talking about a "legal" product, we are talking about an offending product and a criminal activity and this implies to go through the countries custom authorities barriers with huge amounts of watches, bags or any luxury goods whatsoever. And criminal organizations seized the opportunity which is now more important than ever due to the high demand for such goods.

Furthermore, we must underline the fact that the penal threat of such activity, for a single person passing the customs with 50 or even 100 fake watches is far less dangerous than if the same person were arrested with a kilogram of cocaine. And this makes the recruitment of many "smugglers" far easier for such criminal organizations. But human trafiking does not end here.

Among the 18 main worldwide criminal organizations, 14 have been implied in fake products and piracy activities. And among these 14 organizations, 12 can be "prided" on having in their activities prostitution, drug dealing, weapons trafficking, human trafficking and money laundering. Today, we cannot buy "innocently" such counterfeited products. And while few people do not like to hear it, this is a reality.

Is the book an answer to such problem?

Fabrice Gueroux: I don't think so, should just a book be able to eradicate such a threat to the global economy, it would be too easy. The book has been written for those who are willing to improve know-how of fine-watches and enhance their ability to identify fake watches. And such "tool" is worth the hundred dollars they could lose on a bad deal. The first volume was released in French but due to a high demand from the public, I wrote a second volume, with many more brands and models and I decided to translate in English and German. Volume is a best-seller, as was the first one.

With regard the fight against counterfeit business, my association is working with the authorities and also working on communication campaigns to raise the level of awareness of millions of people who still think "buying a fake product feeds a poor family…" But this is another subject and there's a lot to do and to say here.

You are not afraid to fight against such dangerous organizations?

Fabrice Guéroux: I do not attack these organizations directly. I even met some of their "staff" just by curiosity and as part of my different investigations. Admittedly, I am "bothering" some people and for sure disrupting their business, but I do not attack. This is the job of the authorities and anti-criminal services, not mine. I do my part and try to share as much as I can my knowledge and passion of fine-watchmaking.
ABOUT THE AUTHOR

The story starts in 2002 when Fabrice Gueroux goes up and down through the Web looking for the most interesting "classified" proposing a product capable of making his collection grow. He will find very fast very interesting watches at good price, far below the "regular quotation" for such timekeepers. Interesting for sure, but obviously too good to be true. Who is hiding behind such eye appeal classifieds?

Thus will begin a sharp invest which will enable him, as a first step, to find individuals seeking for the good "fool". The deal is simple, you buy a fake watch and you put an ad on a classifieds website, presenting such watch as a genuine one. Many have been ripped of that way for the last 10 years. Then came the discovery of a Romanian network, working hard on the three main classifieds websites. The trick is simple too and works more than half the time: the bid ends and you are not the highest bidder. They scam the email address of the seller and send you the "second chance offer", pretending the biggest bidder just cancelled the transaction. Now the buyer can send the money for a product already sold… And of course how does he pay? Western Union, Money Bookers… no trace!

One thing leading to another, Fabrice Gueroux will gather not only his experiences feedbacks but a complete database containing precious information. More than this, he will compile a full encyclopedia which will enable any person to compare genuine watches with the fake model.

From such encyclopedia and database will be produced the first volume of « Real & Fake Watches ». All printed samples will be sold…

The second volume is an update of the models and brands, underlining the evolution of the quality of counterfeits through the last 5 years, an evolution which makes most of the fakes very hard to identify. This book is now available in English and is a must have for any person who wants to buy a luxury watch out of an authorized dealer's shop and avoid a deception at the end.

Retail price: 35 US$

Book available directly at
Editions Watchprint.
www.watchprint.com

or amazon.com