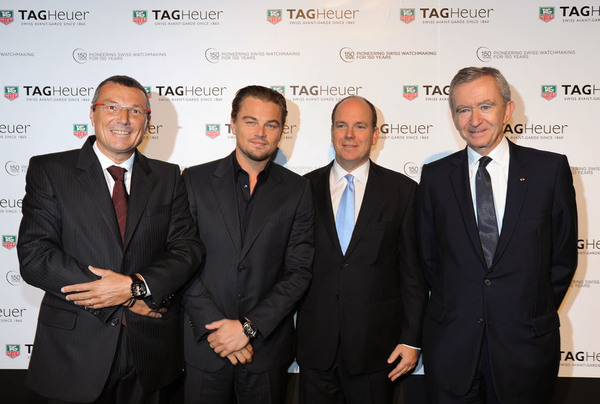 Driven by Elon Musk, Chairman and co-founder of Tesla Motors, the TAG Heuer Tesla Roadster made its entry into the Atrium at 22 av. Montaigne, applauded by over 400 guests. Jean-Christophe Babin, TAG Heuer's CEO, was there to also welcome Alain Prost, Jean Todt, Antoine Arnault and Gérald de Palmas, Cécile de Menibus, just to name a few.


« If I count all the World Records of which we are so proud, I reach a total of over 50 patents, which means that every two or three years we have created a milestone in the history of watchmaking. An amazing example of continuity and perseverance in innovation through the generations» declared Jack Heuer, Chairman of the brand.


« The Odyssey of Pioneers is proof yet again of our determination to constantly innovate, create, reinvent ourselves. Today, we are also committed to protect the planet » concluded Jean-Christophe Babin.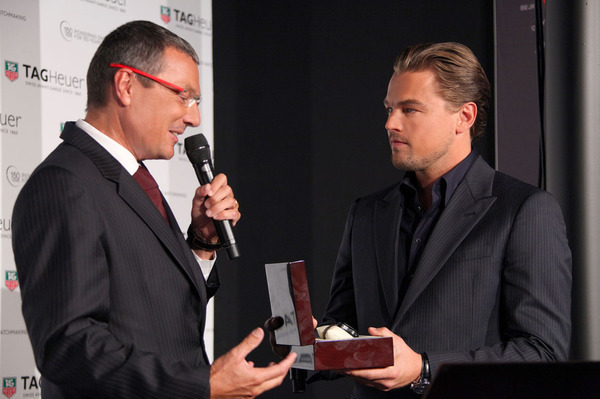 Other examples of this same pioneering spirit are the Grand Carrera Pendulum, the first mechanical movement without a hairspring that toured the world on board the TAG Heuer Tesla Roadster, and the Monaco 24 Calibre 36, a concept watch launched in Basel in 2009 that went on sale this year.

The first proud owner of this timepiece inspired by racing cars was Leonardo DiCaprio and it was handed to him on stage by Mr Jean-Christophe Babin.